What is the intraoral scanner used for?
They can be used for:
Smile designs in orthodontic treatments, thus generating retainers and palatal appliances. Allowing to observe imperfections in real time that need correction-alignment.
In treatments of unknown lingual brackets and invisible aligners, such as Invisalign aligners.
Partial prostheses and obturators.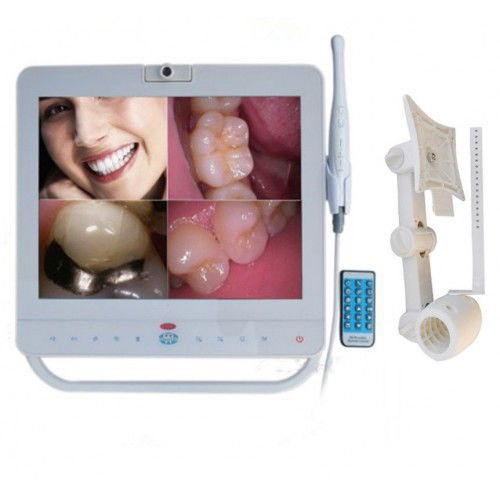 How does an intraoral scanner work?
An dental intraoral camera scanner can capture optical impressions directly on the patient's jaws, we must pass the pencil or intraoral camera over the gums and teeth of the patient, it emits a light source (which can be laser or structured). Next, you will be able to observe the model recreating itself on the touch screen in a three-dimensional image.
En la misma pantalla, habrás introducido los datos del paciente, en ella podrás observar el color de los dientes, los implantes y las encías que, gracias a los sensores han sido capturadas al posar el lápiz sobre ellas para luego ser procesadas a través de un software integrado que posee el escáner intraoral.
Intraoral scanners can be of two types, so how they work will depend on what type it is:
Photographic technology scanners are those that capture individual images of the areas to be scanned, ie individual images are taken that the system merges to form the digital 3D model.
Unlike the previous type, Video technology scanners work in a very similar way to a video camera, so the scanned areas are recorded.
Now that you know how the different types work, we will develop what benefits the use of intraoral scanners can offer both to you as a dental professional and to the patients who come to your clinic. But first, here's a short video to make the idea of how it works more graphical.
If you have any problem in choosing dental equipment such as dental air compressor or dental autoclave, you can contact us for help. Thanks you.
Some Common Questions Asked by Dentist